Church@TheGabba has a wonderfully close relationship with the East Brisbane State School. Situated just across the road, the church is very close to the school in location...but, even more than that, the church and school work closely together to serve our local community.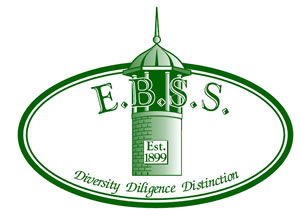 A few years ago, the church was asked about the possibility of providing a Chaplaincy Service to the school and the school community. The church was very open to this suggestion and finally, after a lengthy process of consultation and application, was officially granted the status of an Accredited Employing Authority (A.E.A) by Education Queensland, enabling us to provide the services of a chaplain to the school.
We are thrilled that the first chaplain to EBSS, Dave Carnell, commenced in the role in July, 2021.
Dave grew up in Stanthorpe and studied at UQ in Brisbane. He has been teaching and tutoring for over ten years in many roles including HPE, Science, Maths, and Special Education in a variety of schools in Brisbane, Roma, Sydney and London.
On top of teaching, Dave has also driven trucks and buses and now has a driving school. He was brought up in a Christian home and grew to have his own faith when he was in High School. Since then, he has been involved in many different ways in the Christian community. Dave has been attending Church@theGabba since 2017.
Dave is excited to bring his many skills and face new challenges and opportunities in his role as Chaplain at EBSS. He lives with his wife, Veronica (a primary school teacher) and their little boy, Jeremiah....and his two Rhodesian Ridgeback dogs, Rocky & Ringo.